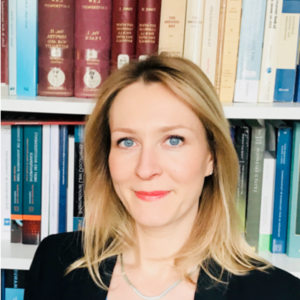 Charlotte
Beaucillon
Professeure des universités
CNU :

SECTION 02 - DROIT PUBLIC
Lab(s)
Short biography
Charlotte Beaucillon is a professor of international and European law at the University of Lille (Agrégation de droit public, 2018). She holds a PhD from the European University Institute of Florence (2012) and was previously an associate professor at the Sorbonne Law School (Paris 1, 2013-2018).
Specialized in international law and EU external action law, she is the author of numerous publications, including a monograph published by Bruylant (Les mesures restrictives de l'Union européenne, 2014).
More recently, she led the COMPLY 2018-2020 research project on unilateral and extraterritorial sanctions. Her latest book, the Research Handbook on Unilateral and Extraterritorial Sanctions, was published by EEP in August 2021.