Grégory
SALLE
Chargé de recherche epst

-

Social Sciences (Sociology/Political Science)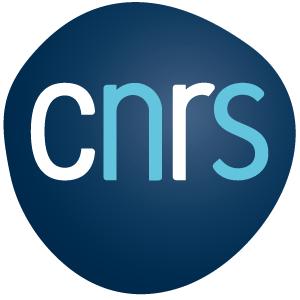 CNRS
Lab(s)

Keywords

Class, Crime, Deviance, Discipline, Law, Elites, State, Environment, Inequality, Justice, Beach, Prison
Bur. 212 (SH2 - campus cité scientifique)
Grégory SALLE
Chargé de recherche epst - Social Sciences (Sociology/Political Science)

Articles & Book Chapters (English)
(with Isabelle Bruno) « When Moral Obligation Meets Physical Opportunity. Studying Elite Lifestyles and Power in the Saint-Tropez Area », in F. Denord, M. Palme, B. Réau (eds.), Researching Elites and Power. Theory, Methods, Analyses, Springer (Open), coll. "Methodos" (vol. 16), 2020, 213-221.
(with Isabelle Bruno) « "Before long there will be nothing but billionaires!" The power of elites over space on the Saint-Tropez peninsula », Socio-Economic Review, 16 (2), 2018, 435-458.
« "Escaping from Hell is a Right!": The Case of France's "Q.H.S." (1975–1982) », in Tomas Max Martin, Gilles Chantraine (eds.), Prison Breaks. Towards a Sociology of Escape, London, Palgrave Macmillan, 2018, 191-210.
"Statactivism Against The Penal Machinery In The Aftermath Of '1968'. The Case of the French Groupe d'Information Sur les Prisons", Partecipazione e Conflitto. The Open Journal of Sociopolitical Studies, 7 (2), 2014, 221-236.
"Why a Special Issue on 'White Collar Crime'? Contribution to a renewal of collective sociological interest in France", Champ pénal/Penal field, 10, 2013.
"How We Got from Prisons Located in Cities to City-like Prisons. A Relationship between Metamorphoses and Contradictions", Politix, English issue, 97, 2012, 75-98.
Articles & Book Chapters (other languages)
"Dall'illegalismo alla gestione differenziale degli illegalismi: ritorno su un concetto", Materiali Foucaultiani, III (5-6), 2014, p. 307-322. [trans. by Daniele Lorenzini]
"Die Frage des Strafvollzugs in der Bundesrepublik Deutschland im Spiegel des Spiegels (1947-1979)", Criminocorpus [Online], Varia, Oktober 2013. [trans. by Beate Langenbruch]
"Die Entlarvung des Rechtsstaates. Die kritische Thematisierung des Gefängnissystems um 1968 in Frankreich und Deutschland", in Hanco Jürgens, Jacco Pekelder, Falk Bretschneider, Klaus Bachmann (Hg.), Eine Welt zu gewinnen! Formen und Folgen der 68er-Bewegung in Ost- und Westeuropa, Leipzig, Leipziger Universitätsverlag, 2009, p. 78-99.