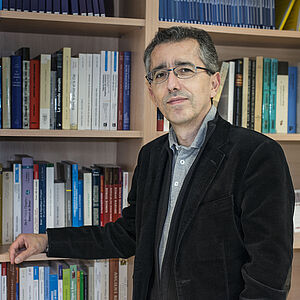 Stephane
Benoist
Professeur des universités
CNU :

SECTION 21 - HISTOIRE, CIVILISATION, ARCHÉOLOGIE ET ART DES MONDES ANCIENS ET MÉDIÉVAUX
Lab(s)
stephane.benoist

.

fr univ-lille
00 33 + (0)320416956
Sur rendez-vous uniquement par courriel
Campus Pont de Bois, bâtiment E, 1er étage, bureau E1 80
Schools and divisions
Research topics
Roman History (1st c. BCE-4th c. CE)
Keywords
Imperial power and its representations, Political and Social Identities, Time and Space of Rome, Imperial Epigraphy (titulatures, erased inscriptions), Political philosophy and Ideology (Imperial discourse, Stoicism)
Home
I've been a university professor for 15 years. My Dèzes Prize-winning thesis and my HDR have been published. Since 2007, I have organized international seminars in Lille, involving doctoral students and renowned researchers, based on a network established during my visits to Oxford or Rome. As a member of the Impact of Empire network, I'm part of its board of directors, organized the first French meeting in 2011, and am on the editorial committee with its collection published by Brill. For the past 20 years, I have been a member of the Revue Historique Committee and served six years as General Editor. I have completed ten years of co-direction and then direction of the UMR HALMA. I had 56 theses and 4 HDR defended, 6 other theses and 3 HDR are in progress.
I spend Michaelmas Term (october-november 2021) in Oxford, as visiting fellowship, at the Maison Française d'Oxford and Somerville College, and organize two conferences: on 15/16 October about 'Aspects of Collegiality and the Imperial Power at Rome (Principate and Late Antiquity)' and on 12/13 November with Beate Dignas (Somerville College) about 'Traces, Memory, and Identity in Antiquity'.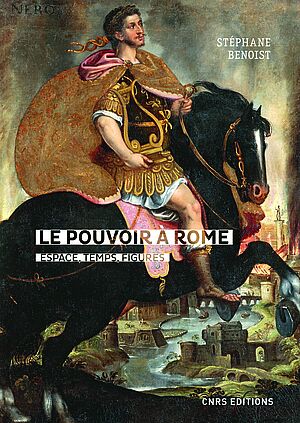 Stéphane Benoist, Le pouvoir à Rome : Espace, temps, figures (ier s. av.–ive s. de n. è.), Douze variations (scripta varia), CNRS Éditions, 2020, 336 p.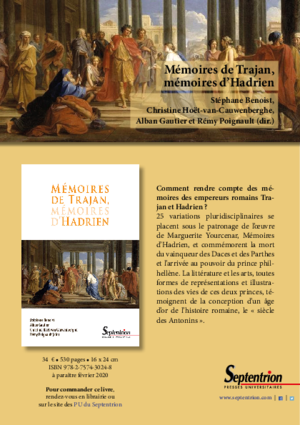 Stéphane Benoist, Alban Gautier, Christine Hoët-van Cauwenberghe, Rémy Poignault (eds.), Mémoires de Trajan, mémoires d'Hadrien, Presses universitaires du Septentrion, 2020, 530 p.